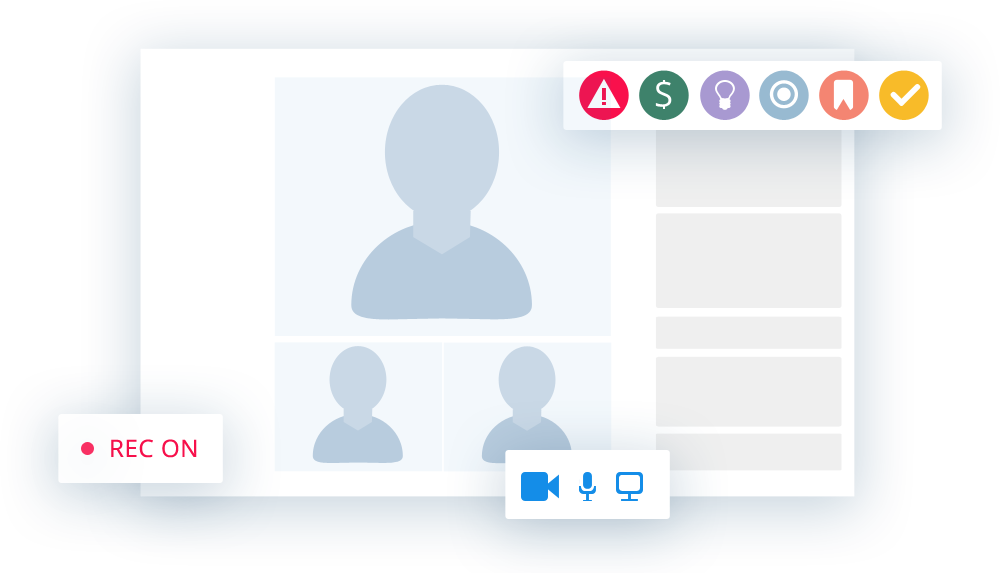 Recording & Adding Context
Video, Audio, Screen... everything is recorded. During discussions, participants add their context in a simple non disruptive way.
Transcribing & Analyzing
Recorded audio is transcribed from speech to text and recorded video is analyzed. The conversation is indexed and becomes searchable and enhanced with intelligent data.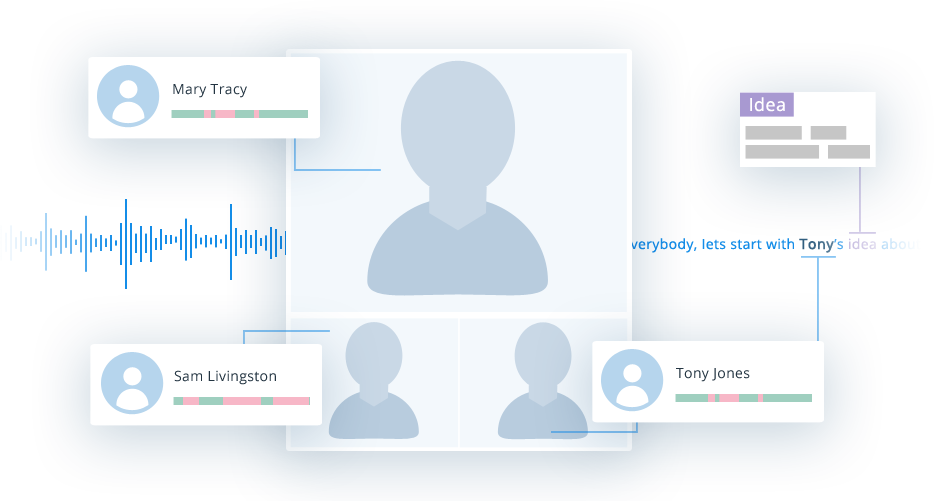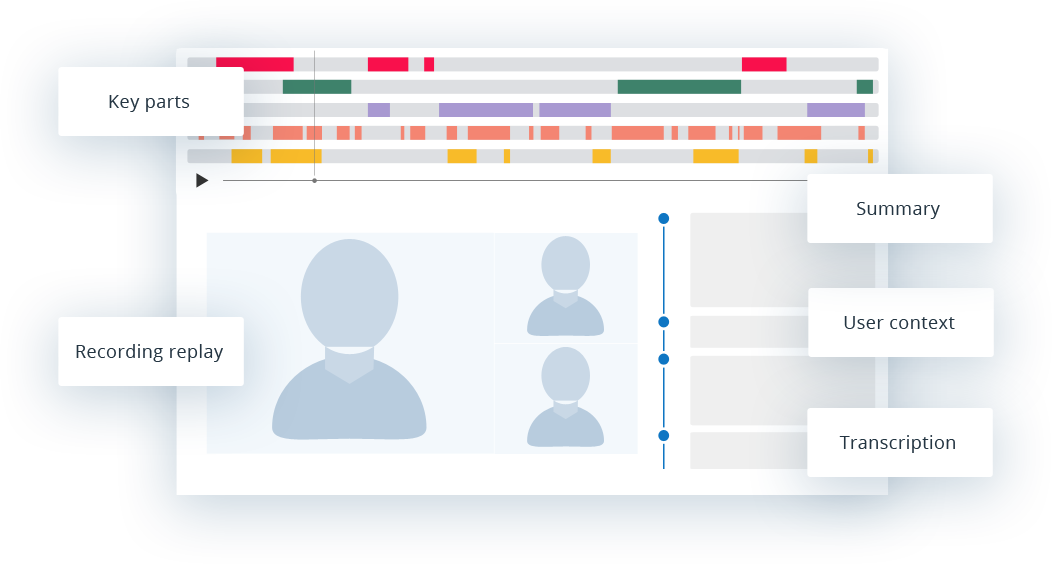 Enhancing & Expanding
Based on the participant content, Acrossio identifies possible missed key parts of the conversation and cross-matches with other recordings. Recordings can be shared with other users who can also add their context afterwards.